College of Engineering
An internationally-recognized, top-ranked, undergraduate engineering college.
---
The College of Engineering (CENG) prepares California's next generation of leaders in engineering and technology. From the first day on campus, students are immersed in a project- and design-centered curriculum that stresses teamwork and collaboration across disciplines.
Below is an overview of the college, its majors and opportunities. You can also visit the CENG website.
Explore Our Majors
Cal Poly's six academic colleges offer more than 60 majors for you to consider.
We require students to declare a major as part of the application process in order to maximize their experience in their chosen field from Day One. While changing your major may be possible, we recommend you explore majors thoroughly before making your choice.
Learn by doing
With over 80 labs and project centers offering advanced technological systems, there are many opportunities to participate in applied research and hands-on learning. From developing alternatives to plastics to improving artificial intelligence mechanisms, students master engineering fundamentals by solving real-world problems, allowing them to graduate with greater technical ingenuity and confidence.
Design a Limb
Help develop assistive technology or medical devices to improve people's quality of life.
Win a Hackathon
Career Opportunities
Our graduates are highly respected and recruited by some of the best-known companies in California and around the world such as Lockheed Martin, Google, Boeing, Cisco, Northrop Grumman, Apple, Tesla Motors, as well as many state and federal agencies. Students go on to careers in computer engineering, aeronautics/astronautics, civil engineering, water quality engineering, product design, programming, electronics, biomedical engineering, project management, consulting, mechanical design, communications and more.
our Faculty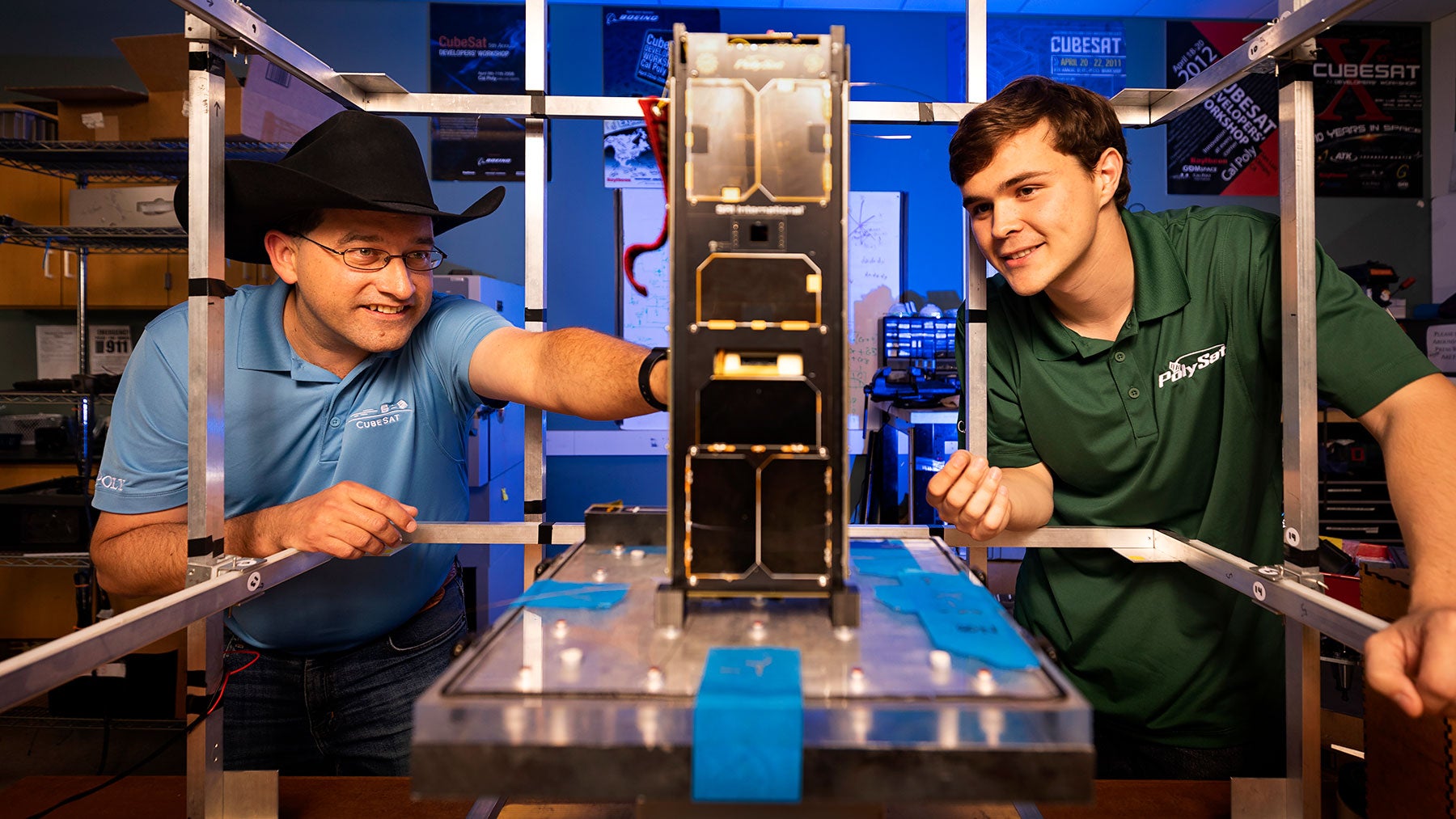 Cal Poly Engineering faculty are skilled and dedicated educators who foster an environment where students, faculty and staff work together to expand knowledge in the disciplines of engineering.