Aerospace Engineering
College of Engineering
---
Aerospace engineers are at the forefront of technological evolution in both air and space – and on the ground. If you hope to be embodied in the forefront of innovation, a degree in aerospace engineering might get you there.
San Luis Obispo, California
About the Program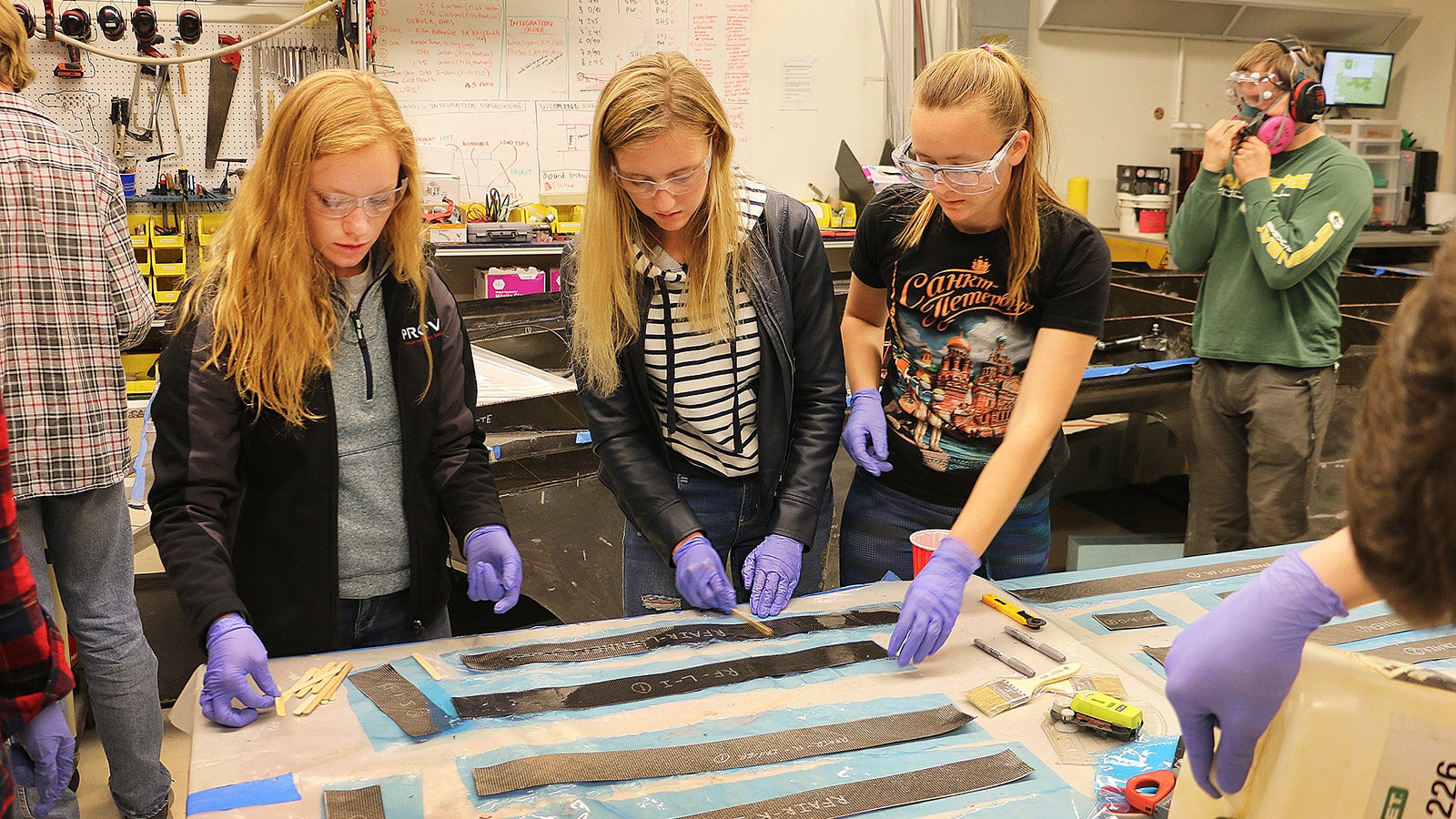 Aerospace engineering prepares you to create more efficient and economical solutions for aircraft, spacecraft and related systems and equipment such as drones and satellites.
While your studies will include math, physics and engineering concepts, you will also learn how to design, build and test aircraft, spacecraft and other machines that fly or orbit. The program focuses your studies on your own interests and career aspirations by allowing you to choose between an aeronautics or astronautics concentration. The degree program is accredited by the Engineering Accreditation Commission of ABET.
California Impact
From exploring space in the PolySat lab to inventing the future of transportation in our Protoype Vehicles Laboratory, much of your time will be spent engaged in hands-on learning. Industry partnerships throughout California, including nearby Vandenberg Air Force Base, allow you to make connections and utilize real-world technologies. You are able to develop expertise in solving complex problems and the capability to drive innovation in the areas of aeronautics and astronautics.
Our Graduates
Aerospace Engineering graduates are employed in industries whose workers design or build aircraft, missiles, systems for national defense or spacecraft.
Major employers include NASA, Lockheed Martin, Northrop Grumman and United Launch Alliance.