Mechanical Engineering
College of Engineering
---
Mechanical engineers design and develop a wide variety of products. From power generators to smart phones, they are responsible for creating the new technologies that impact human life.
About the Program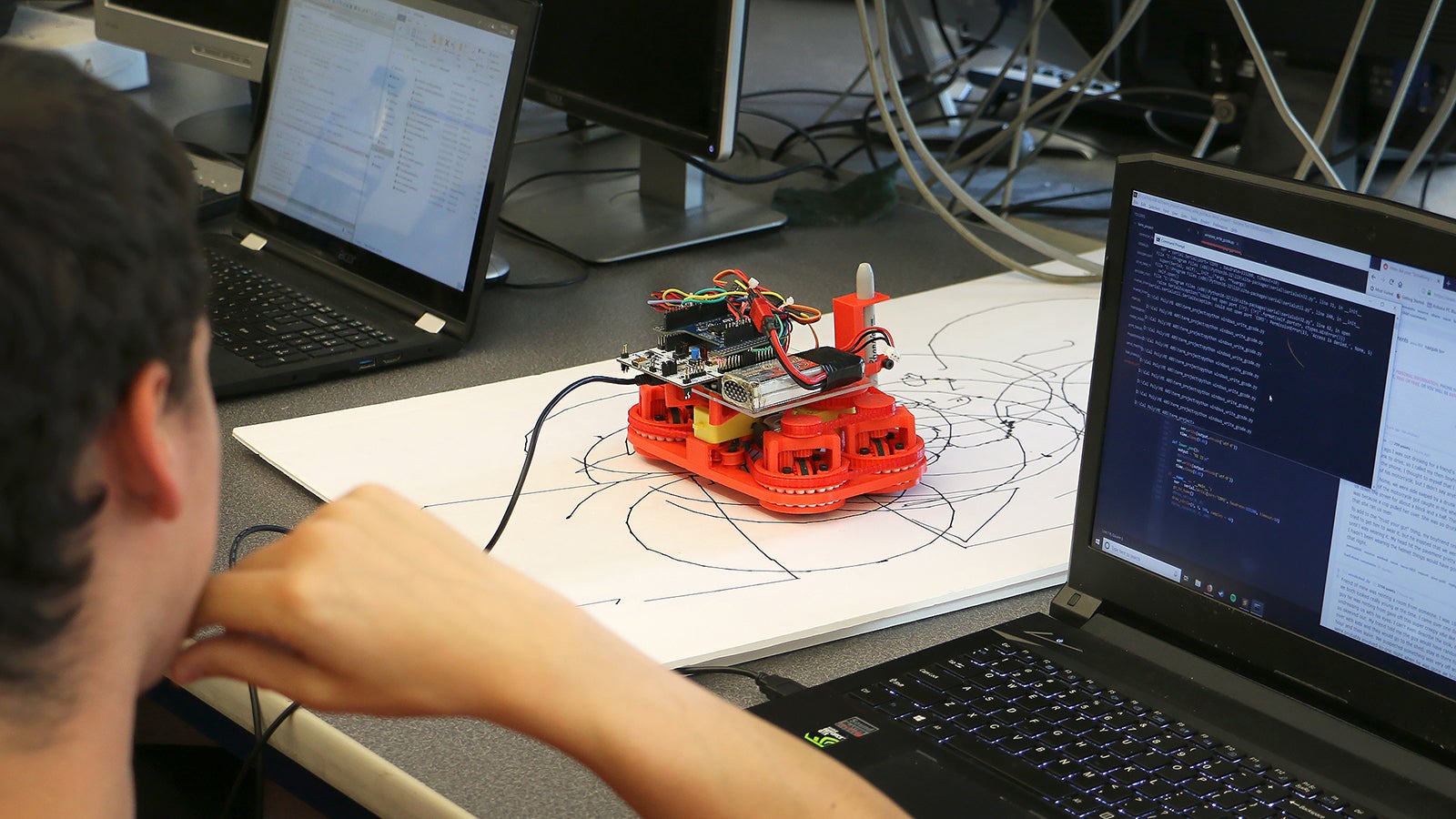 Mechanical Engineering at Cal Poly is one of the most practical, hands-on programs available to undergraduates.
Beyond a general focus, you can choose to concentrate on mechatronics, manufacturing, energy resources or heating, ventilation, air-conditioning and refrigeration. Regardless of your concentration, the lab intensive program will teach you the basic principles of solid mechanics, fluid mechanics and thermal sciences and how it relates to the design, manufacturing, and application of this equipment. The program is accredited by the Engineering Accreditation Commission of ABET and ranked first in California and second in the nation by U.S. News & World Report.
Learn by Doing
Through labs, machine shops, internships and co-ops, you will learn how to design, manufacture and integrate a wide variety of equipment ranging from manufacturing machinery and power generation equipment to consumer goods. From designing and building a bike to building and testing a brewery's air and refrigeration system, there are opportunities to work on a variety of projects.
Help People Surf
Our Graduates
Mechanical engineering graduates are employed by manufacturers, energy companies, consultants and government agencies.
Graduates are involved in product design, mechanical design, testing, engineering management, engineering sales, design of manufacturing systems and development of maintenance procedures. Our graduates often go onto graduate study as well as medical, law or business school.