Music
College of Liberal Arts
---
Studying music allows you to explore and understand its impact in today's culturally diverse world.
As a music major, you are encouraged to think creatively as you study a broad curriculum, which includes applied study, composition, conducting, ethnomusicology, jazz, music education, music history, musicianship, performance, piano skills, sound design and theory.
About the Program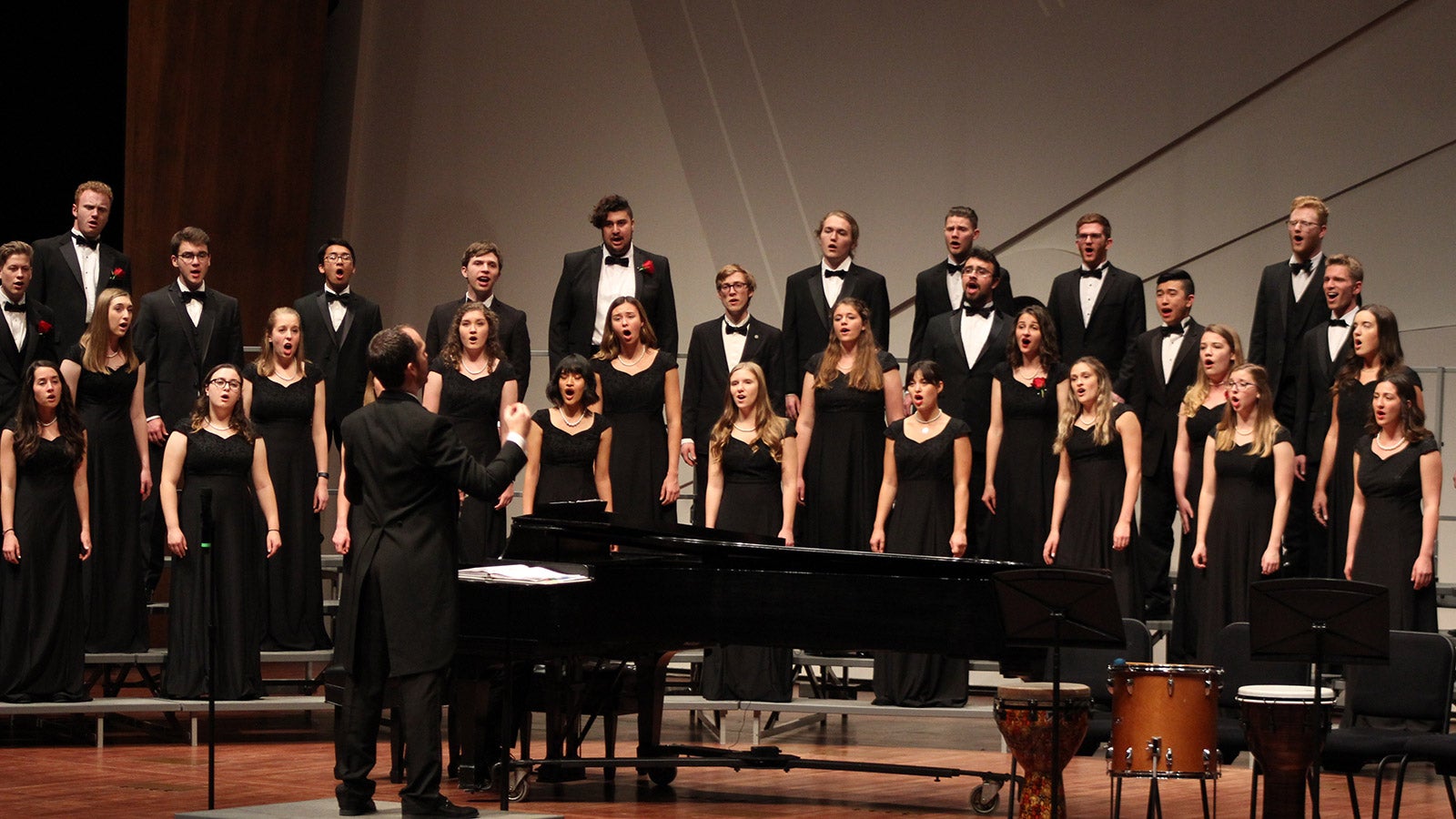 The music program offers a rigorous grounding in fundamentals, as well as the opportunity for musical and intellectual exploration.
The program combines the ancient and the modern and pairs traditional music disciplines with technology and popular and world music. You will be able to pursue your own musical path and develop the discipline, skills and knowledge needed to play a role in the musical world, whether it be in performance, composition, technology, education and more. Cal Poly is accredited by the National Association of Schools of Music.
Learn by Doing
With more than a dozen student performances a year in the beautiful Performing Arts Center, there are many opportunities for learning in a professional environment on campus and around California. Beyond performance, you can learn how to present and teach music, compose your own film scores, produce albums and more.
Perform for a Crowd
Our Graduates
The skills, discipline and creativity you learn can be applied to many career paths. Graduates are prepared to begin specialized study at the graduate level or to enter a wide variety of professional careers, including teaching, performing, composing and producing.