English
College of Liberal Arts
---
The English program is the study of the English language through literature, linguistics and writing studies. Studying English enables you to better understand our complex world and helps you cultivate empathy, compassion and respect for others.
The English major requires courses in literature, linguistics and writing studies, with an emphasis on studying diverse voices in literature across the English-speaking world. The major concludes with a self-designed senior project opportunity.
While not formal concentrations, you have the option to choose one of the following emphases or certificates:
Creative Writing
One of the best undergraduate creative writing programs in the west, the creative writing emphasis allows you to develop and refine your skills in writing fiction or poetry.
Teaching English to Speakers of Other Languages (TESOL)
The TESOL certificate program prepares you to teach English to speakers of other languages from diverse cultural backgrounds. Theoretical, methodological and pedagogical issues in second language teaching and learning are addressed along with a variety of concepts within both theoretical and applied linguistics. The certificate adheres to TESOL International Association Guidelines, and is recognized both in the U.S. and abroad.
More about Teaching English to Speakers of Other Languages
Technical and Professional Communication
Technical and professional communication prepares you for careers working in and writing about highly-specialized topics, such as computer applications, law or medicine. Beyond learning to write clearly and precisely, you will also learn to design information layouts, integrate images with text, work in teams, translate technical concepts for diverse audiences and ensure the usability of documents.
English majors are able to participate in a blended program where you can earn your bachelor's and master's degrees at the same time.
Majors in good academic standing (3.5 major / 3.25 cumulative GPA) can apply to the program as sophomores or juniors.
About the Program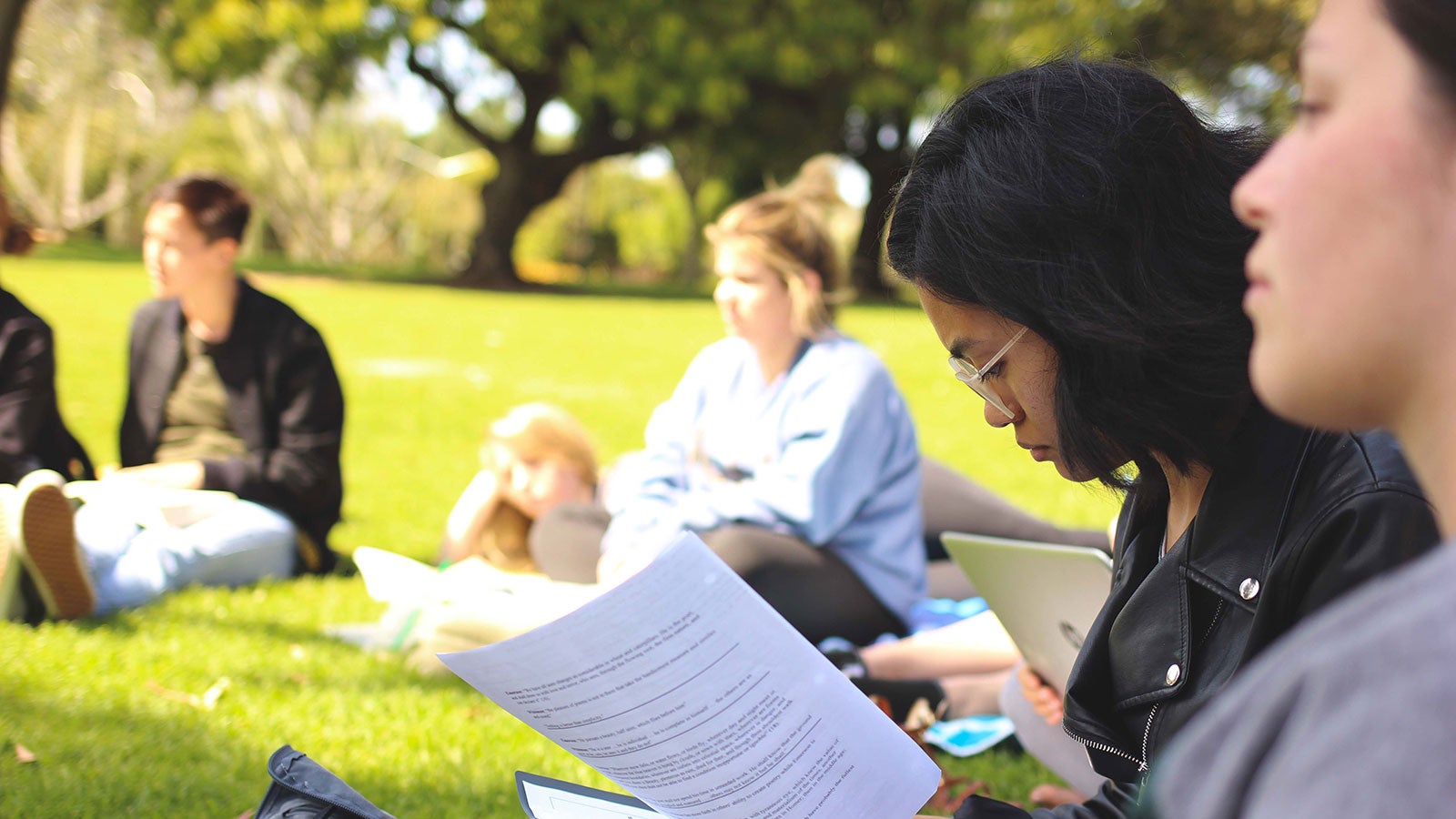 The English major provides an inclusive learning environment that promotes the study of language, literatures and rhetoric in diverse contexts.
The courses you will take will help you cultivate critical and creative thinking skills, understand the nature and power of language and develop effective written and oral communication skills. Our students are humanists, deeply concerned about the welfare of others. We foster a respect for difference within our curriculum, our scholarship and our community. Through imaginatively inhabiting the worlds writers create, you will gain empathy, respect and perspective — habits of mind that will benefit you throughout your life. The program is valuable preparation for any career in which critical thinking, nuanced analysis, and clear communication are essential.
Learn by Doing
English majors Learn by Doing. You will have opportunities to engage in vigorous debate, present your original analysis, build a website, design a graphic novel, edit a literary magazine, study abroad and much more. The possibilities are endless and completely up to you.
Get Published
Our Graduates
English majors are in high demand across all major industries including tech, government, publishing, marketing, public relations and more. The department can also prepare you for careers in secondary school teaching in California and around the world. Many of our majors pursue graduate study in English, education, creative writing or law. Major employers include Apple, Cisco, Cuesta College, Insight Global and Oracle.