Art and Design
College of Liberal Arts
---
Art and design focuses on the creation, history and theory of the visual arts and prepares you for careers or graduate study in graphic design, photography and video, or studio art.
The curriculum consists of core major courses and concentration courses. As an art and design major, you will take a variety of foundational courses and focus on one of three concentrations: graphic design, photography and video, and studio art.
Most art and design classes are designed to have a 1 hour and 20 minute lecture, followed by a 1 hour and 20 minute studio lab for you to develop your skills and practice what you have learned.
Graphic Design Concentration
This concentration prepares you to enter the professional design industry. You will learn typography, interaction design, design history and design theory. Emphasis is placed on concept development, design thinking, creative problem solving and practical design and layout skills.
More about Graphic Design Concentration
Photography and Video Concentration
This concentration prepares you to enter the professional photography or videography industry. You will learn history, concept development, photographic seeing, contemporary practices, and creative problem solving, as well as practical skills including studio and location lighting, digital image-making, large format photography and video and cinematic production.
More about Photography and Video Concentration
Studio Art Concentration
Studio art is a selective program designed for those seeking a broad-based undergraduate education in the visual arts. The program requires a depth of course work in both two- and three-dimensional media, with upper-division courses allowing you to specialize in a medium of your choice.
About the Program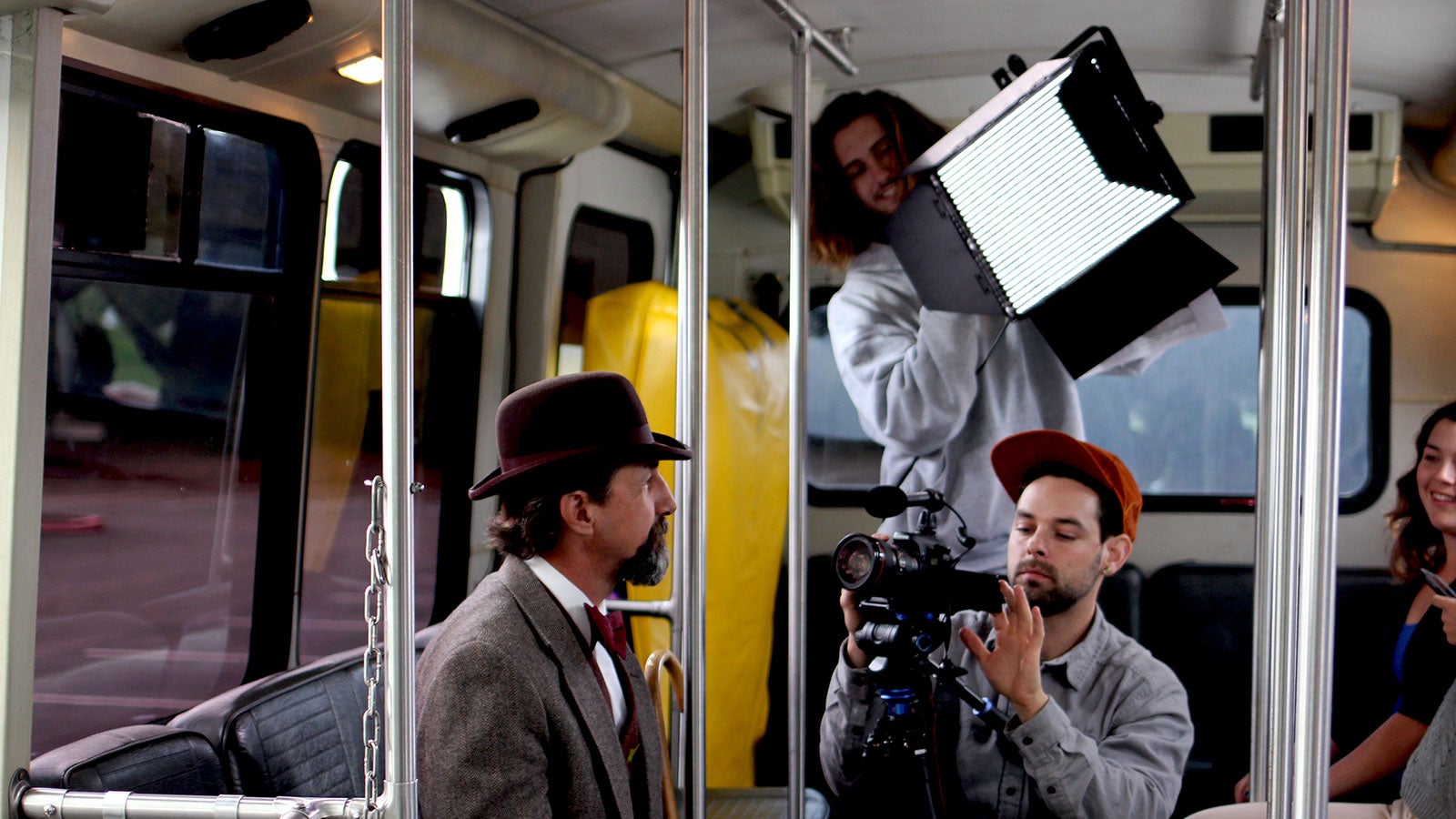 Art and design allows you to explore and expand your creative skills and emphasize individual vision, experimentation, problem solving, and interdisciplinary collaboration informed by global awareness.
Courses in history, theory and technical skills will help create a foundation for your personal and creative direction and career goals. Through team projects, you will have the opportunity to interact and work with the other disciplines you will encounter after graduation. The department is committed to cultural diversity and our courses include material with significant multicultural influences. The program is accredited by the National Association of Schools of Art and Design.
Learn by Doing
The Art and Design program prepares you to explore the world in unexpected ways, to develop a discriminating eye and to take calculated risks through dynamic visual expression in a range of media. With 17,000 square feet of studio space, you have room and resources to experience how art is made, put your skills into practice and develop your professional portfolio.
Our Graduates
Art and Design graduates find careers in many different areas, including graphic and web design, art and creative directing, advertising, video and cinema productions, gallery curation, photography, education and more.
Major employers of our graduates include Amazon Web Services, Apple, Microsoft, Northrop Grumman and many more businesses throughout California and all over the country.