Agricultural Business
College of Agriculture, Food and Environmental Sciences
---
Agricultural business majors learn to develop sustainable business practices for food and other agricultural products that include marketing, sales, finance, supply chain and policy strategies.
The agricultural business curriculum is based on a solid background in agricultural economics with an emphasis on quantitative analysis, oral and written communication for business areas such as finance, marketing, supply chain and domestic and international policy.
About the Program
Agricultural business prepares you for a management career in the dynamic global food and fiber supply chain.
By focusing on applied economics, marketing, finance and management, agricultural sciences and technology, policy and more, you will develop the critical thinking, problem-solving and applied business skills that are required to run successful food and agribusiness organizations throughout the world.
Learn by Doing
As an agribusiness student, you will participate in classroom projects that emphasize economic and business principles to solve real industry problems in California and around the world. You will design business and marketing plans, develop new products, and learn about the variety of industries of agriculture through labs and field trips. We also encourage getting involved with academic clubs and teams and will help facilitate internships and job opportunities.
Market a New Product
Create and present a complete marketing plan for a new food or agricultural business in a national competition.
Learn More
Our Graduates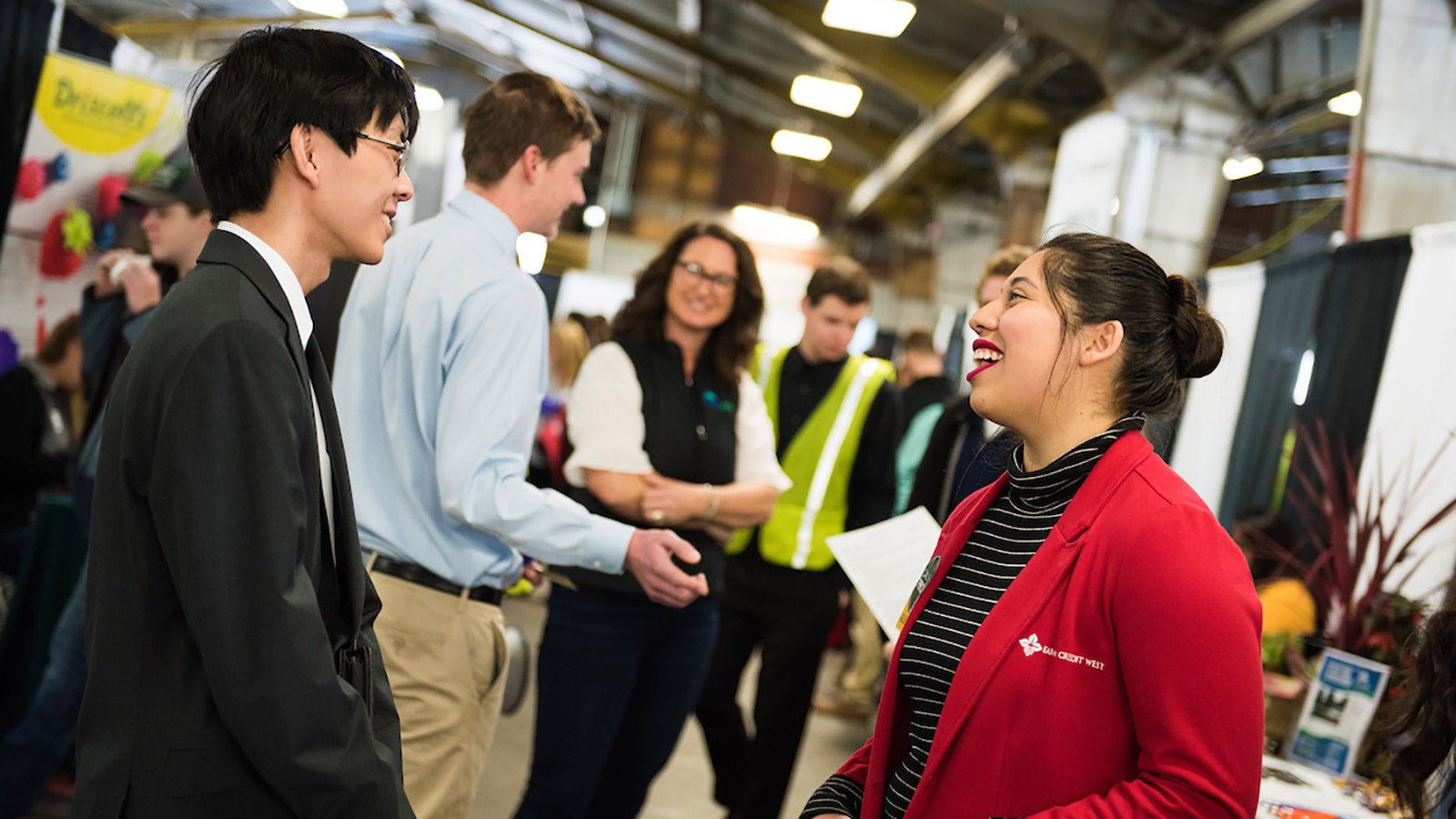 Our graduates enjoy a wide range of career opportunities including food and fiber production, logistics and transportation, marketing and finance, sales, agricultural policy and more.
Major employers include Ag-Seeds Unlimited, Bloomberg, ConAgra Foods, Deloitte, E&J Gallo Winery, Heritage Oaks Bank, iCracked, New York Life Insurance Co., Oracle, PepsiCo, Safeway and Tanimura & Antle.